How to Register for Windows App in SBI Online
Hello Everyone! Today we will guide you to how to register for windows app in State Bank of India (SBI) online. As we all are aware of 'State Bank Anywhere' app, so to use it in windows application, registering in SBI internet banking is very much important. Read complete post to know in details- How to Register for Windows App in SBI Online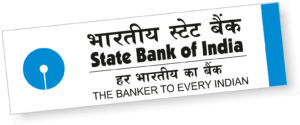 How to Register for Windows App in SBI Online
Follow these steps to register for Windows App in State Bank India (SBI) Online:
Click on 'Continue to Login' and then enter your username and password to log in to your internet banking account

Your dashboard will open. From dashboard go to 'Windows App Registration' from Account Summary section

Now, Windows App Registration page will open. Click on 'Ok' to continue

Next, enter the One Time Password (OTP) that was sent in your registered mobile number

Now, enter the login password of your SBI Internet Banking

You will receive success message on the screen 'Your Window login password has been created on 10-Sep-2017 [03:17 PM IST]'

Now, enjoy 'State Bank Anywhere' app in windows also.
Please say us, if you have any doubt.
Thanks for Reading
Keep Visiting: Replaner .com