How to Calculate Your Postage Rate
Hello Everyone, today we are with a post where we will guide you How to Calculate Your Postage Rate in easy steps. Read complete post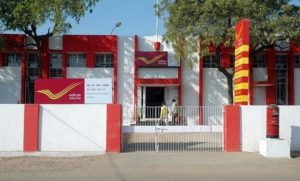 How to Calculate Your Postage Rate
Follow these simple steps:
First of visit, Indian Postal Official Website or Postage Rate Page directly from here: https://www.indiapost.gov.in/vas/pages/calculatepostage.aspx

Postage Rate Calculator Page

Select Type of Service- Domestic, International or Miscellaneous
For sending your parcel within India, select "Domestic" and for sending outside India, select "International"
After Selecting, a small form will get open.
Fill the PIN Code

Enter PIN Code

Next click on "Find PIN Code", a small form will pop-up
Select your State, City/District and then click on "Search". All the post office with PIN Code will get open.

Select Your State and City/District

Select your Post Office from where you want to send the article.
After that, enter the weight (in grams), Length, Width, Height of the articles.
Next, click "Get Available Services"
A list will open all the available services with delivery days. Select which you want.

Select Available Services

Additional Services

On next page, select additional services and then enter the captcha image
At last, click on "Get Price"
Finally, it will show total amount

Price Details

Done
Still any doubt ? Don't hesitate, feel free to ask anything. We are happy to help you.
Please comment below, if you have any question, we will reply as soon as possible.
Keep Visiting: https://replaner.com/